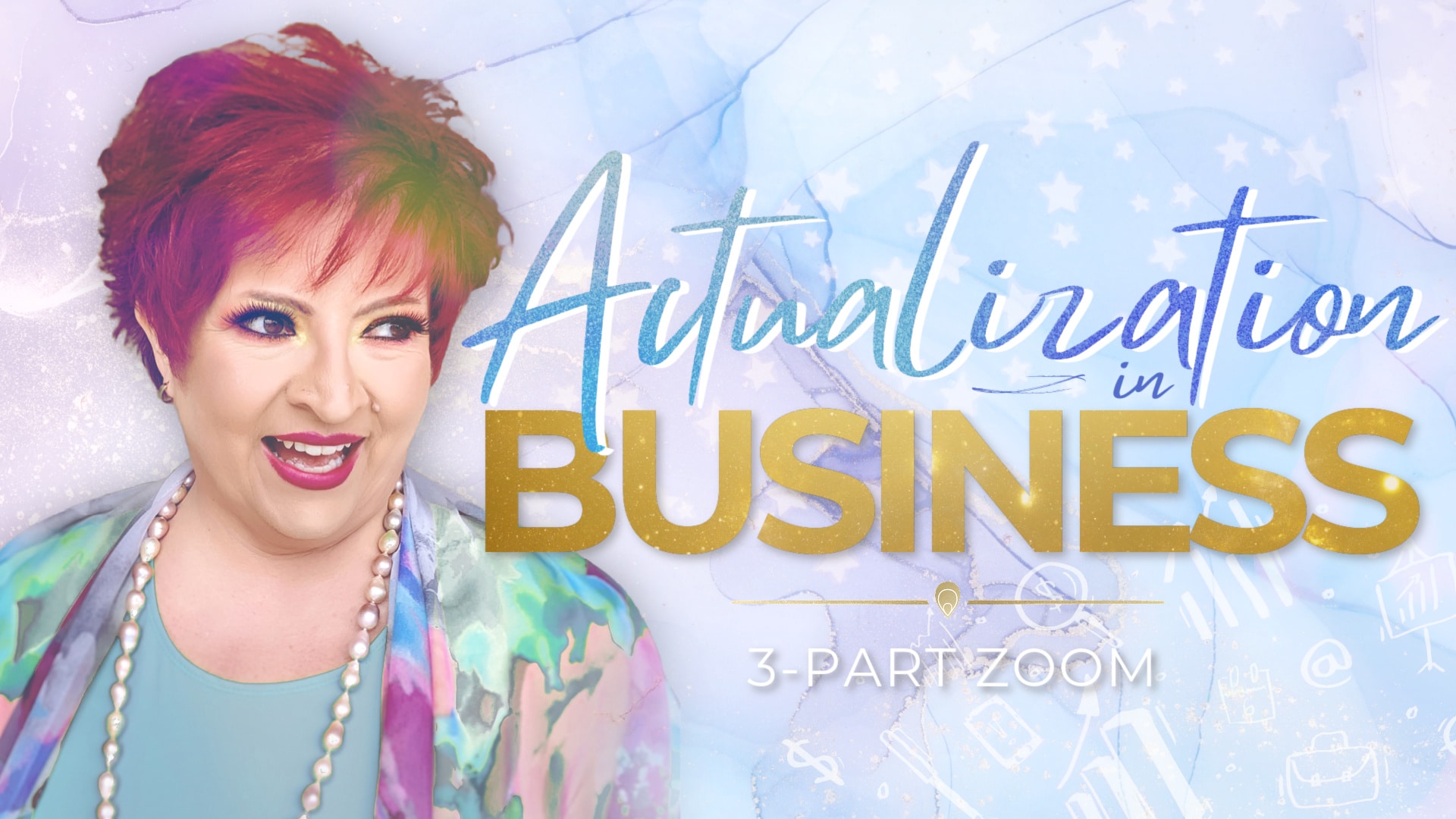 Have you ever wondered how to actualize possibilities in business as if by magic?
In the book "The Place", written by Gary Douglas from Access Consciousness®, the main character tugs gold from his need to create a possibility.
​​"Need and Tug is about gaining the possibilities of the world working on your behalf at all times." – Gary M. Douglas
Need is not about what you lack, it is about what you would like to create in the world. Tug is the energy you use to bring it into actualization.
In this 3-part series, we will explore "need & tug" in relation to business.


If you would like to discover the fun in changing your reality and future, please listen to Glenyce! I am more at ease with me, and choose more with ease, from a place of joy. I have created a life-changing experience which is very clearly a result of working and listening to Glenyce and her programs. Every time I listen to her, it seems we have had a talk before, and all my questions get answered. I just love Glenyce's way of being. It makes me feel really welcome and able to drop all my barriers with ease and trust.
Only work with Glenyce if you are ready for change. She is awesome! Her talents and awesomeness and your own willingness to choose is so f*cking potent. Everything has change for me since working with Glenyce. I get to see me for I am am and dare to go after my dreams. She is great at telling it as it is. It's not fancy and dressed up, she just IS, and in a good way, where you can't help but to love her. Glenyce is a huge inspiration to me every day.
Glenyce is amazing! She really holds the space for me to be me, and she guides you lovingly, but firmly, to your own awarenesses, and she's funny as hell! I am becoming much more of me every day, my business is increasing and my relationships improving. Life just keeps getting better and better. Glenyce allows you to be what you are truly asking for. She shows you that you have choice, and holds a space of no judgment so that you can truly choose what works for you.
I have already recommended Glenyce to many of my friends! She rocks my world on a consistent basis. So many of her insights and simple statements have changed me on many levels many times. I have had realisations and energy cleared that I was unable to clear myself or, most often, wasn't even aware that it was an issue in my world! Glenyce's humour, her transparency, and her willingness to Be completely present and vulnerable is an inspiration for me to be more of me. I am so grateful I found Glenyce.
If you want to change something, anything, everything, this is who you go to first, again, and always – Glenyce! Everything has changed for me – my awareness, my finances, my choices, my outlook, my relationships, and most importantly, me! It was just so damn easy! It's not like I had to buy over and over and over again. One program worked. Of course I did also buy others and they helped too. But at no time did I feel like I was misled or not given enough. I love working with Glenyce, and my life has changed in so many ways that I can't name them all.
How simply amazing Glenyce is; she is simply magical, and not afraid to be who she is, which is her gift to the world. My interesting points of view have dissolved, and I have so much more space. She has helped me discover the simplicity of choosing. My favorite, of course, was the live class in Florida. Glenyce is funny, magical, real, and soooo talented. She has the uncanny ability to zero in on the energies at hand, assist you to shift what is required, and escort you out of the other side a magically changed humanoid.


Business magic with Glenyce
Get access to Glenyce's exclusive FB Group
BONUS!
Glenyce's Personal Need & Tug Clearing Loop
Audio & Written Clearings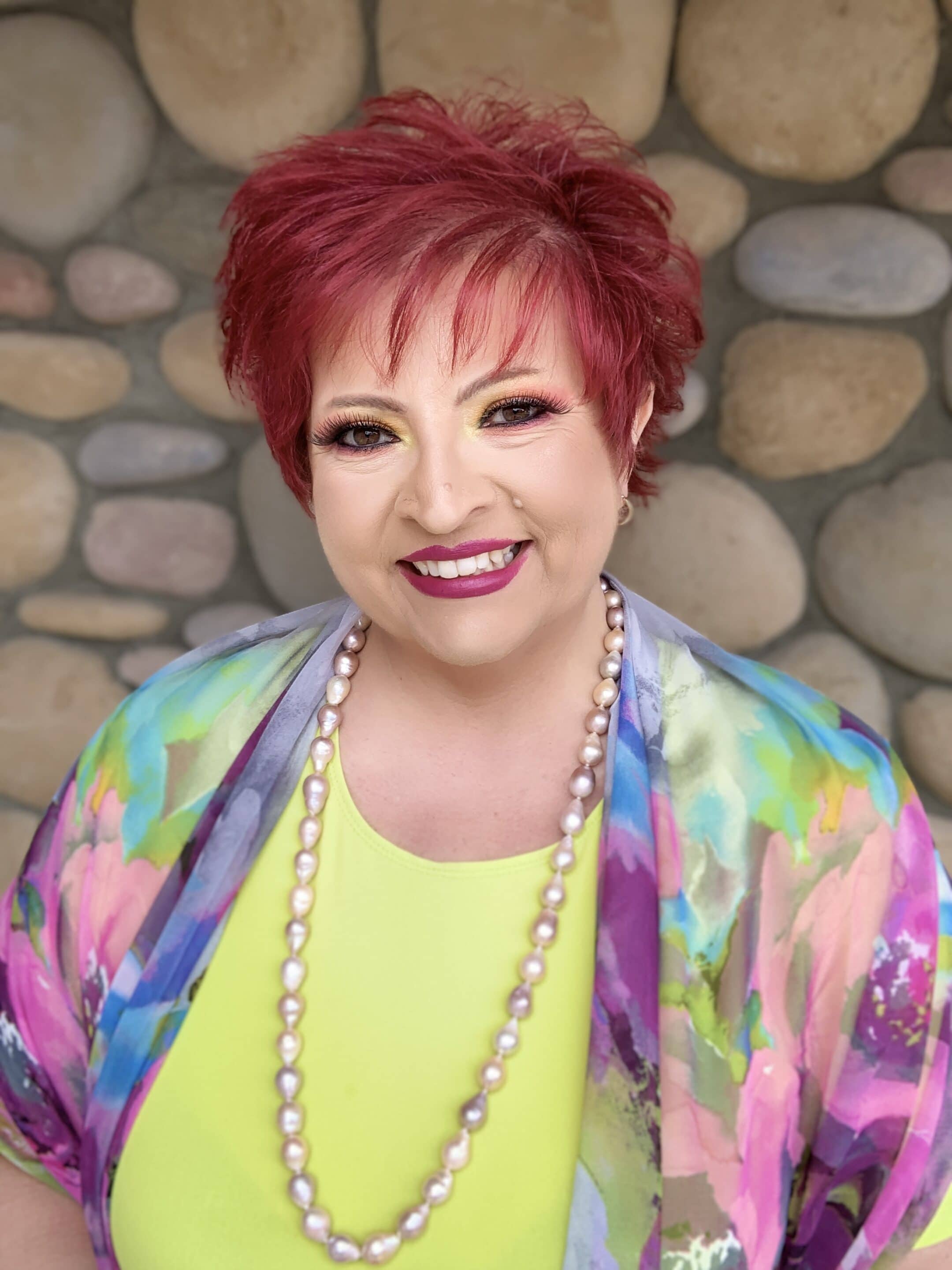 Hello, sweet friend.
I facilitate thousands of people around the world to change their life! I do it for one core reason: to show people that creating a magical life is possible.
After spending decades believing that suffering is the only way to get through life, I discovered a different possibility: you can choose a magical life.
I live in Alberta, Canada and when I'm not working with my clients, teaching potent tools in my global classes, or hosting my radio show (with over a million downloads a year), I'm lounging in my swimming pool, laughing with my husband Rodney, or cuddling my kitty Totty.
Glenyce Hughes
Certified Access Consciousness®Facilitator