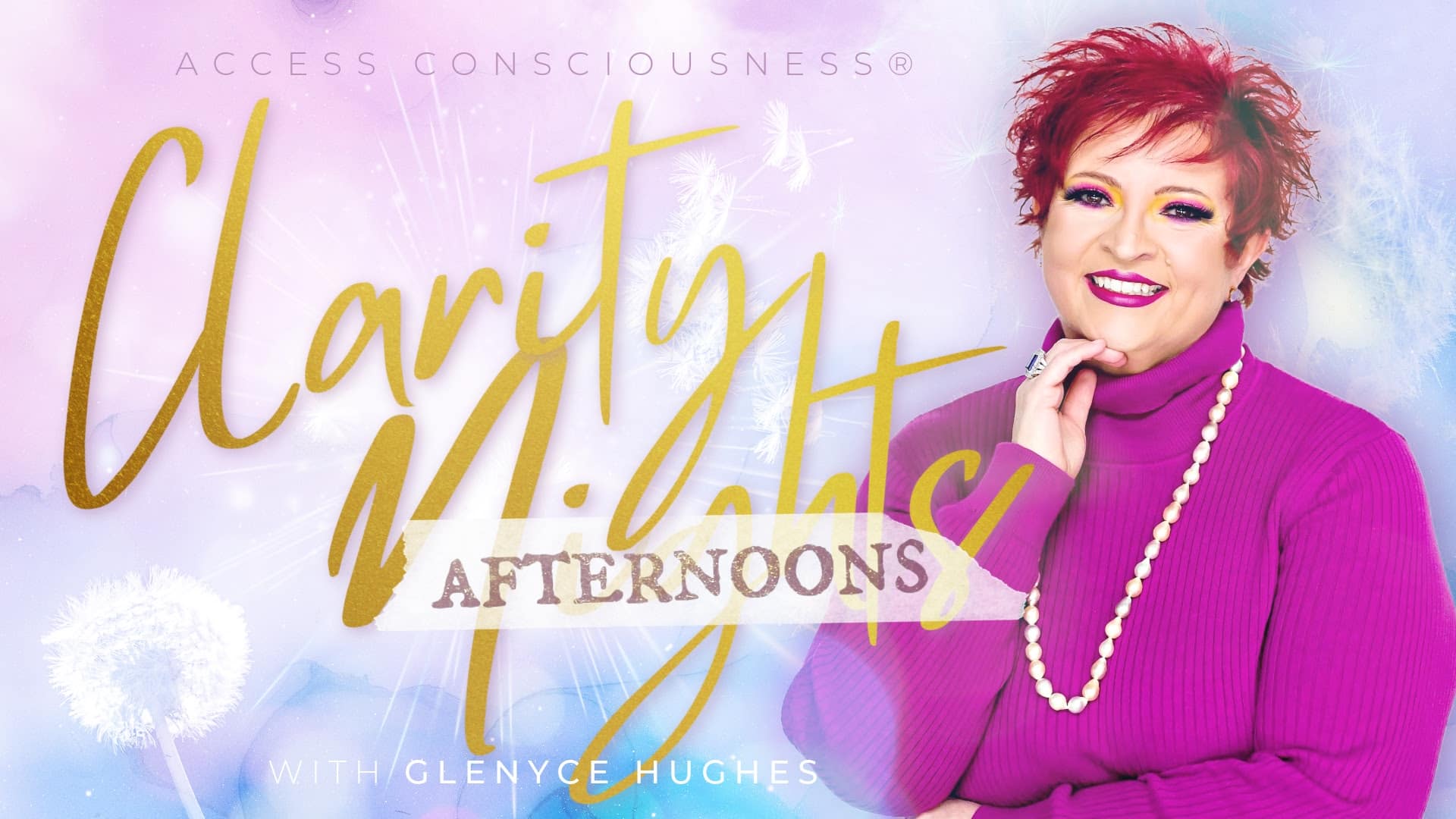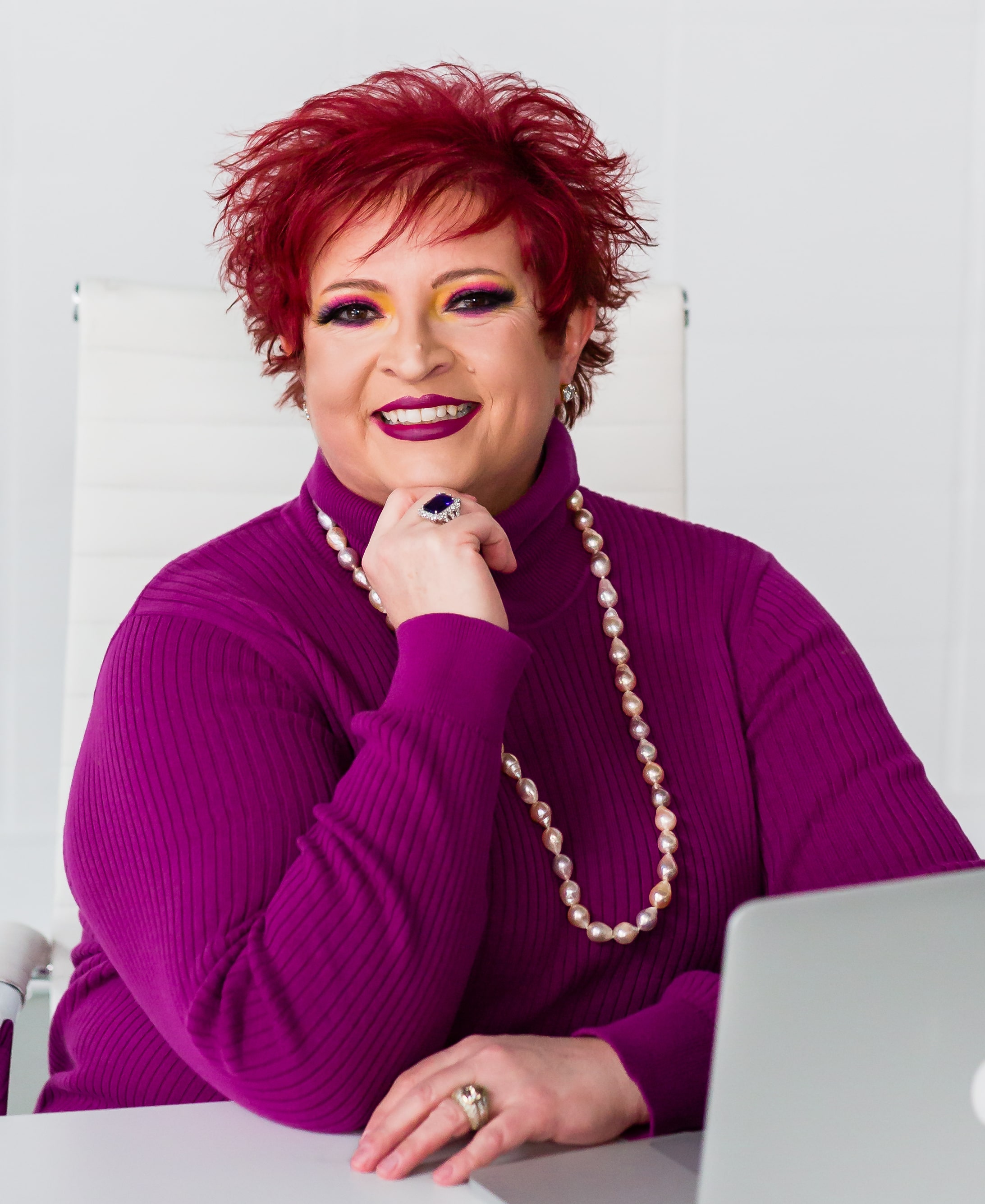 Welcome!
Join me either online via ZOOM or at my acreage for these awesome Clarity Nights (afternoons)!
In this program, we will take a deep dive using tools, techniques and processes from Access Consciousness® so you will have more clarity on the topic.
Frequently Asked Questions

"What are the program inclusions?"
In each class, you will receive:
Audio and video recording of the class
Glenyce's Personal Clearing Loop related to the topic

Everything is ready for immedate download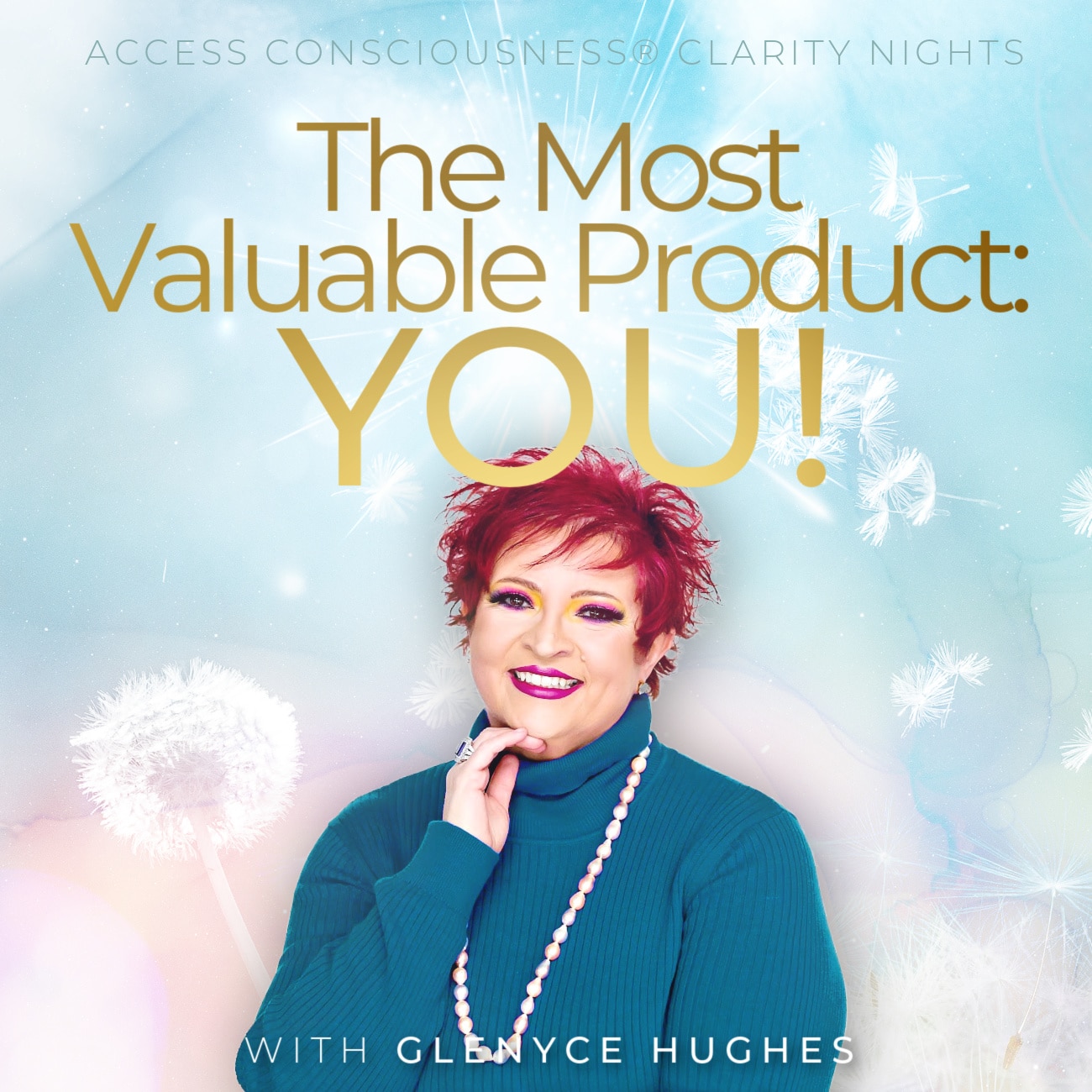 The Most Valuable Product: YOU!
Ready for immediate download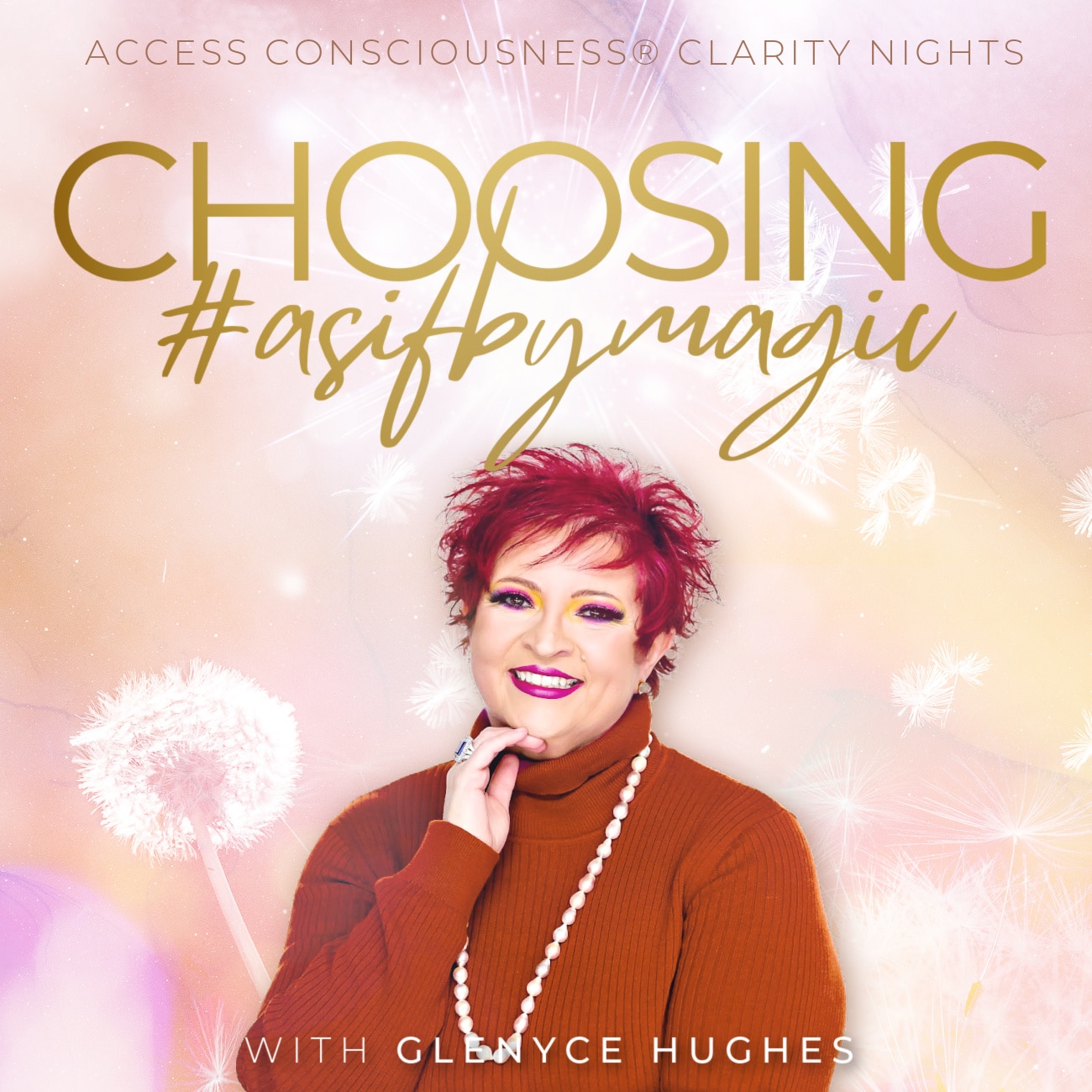 Choosing #asifbymagic
Ready for immediate download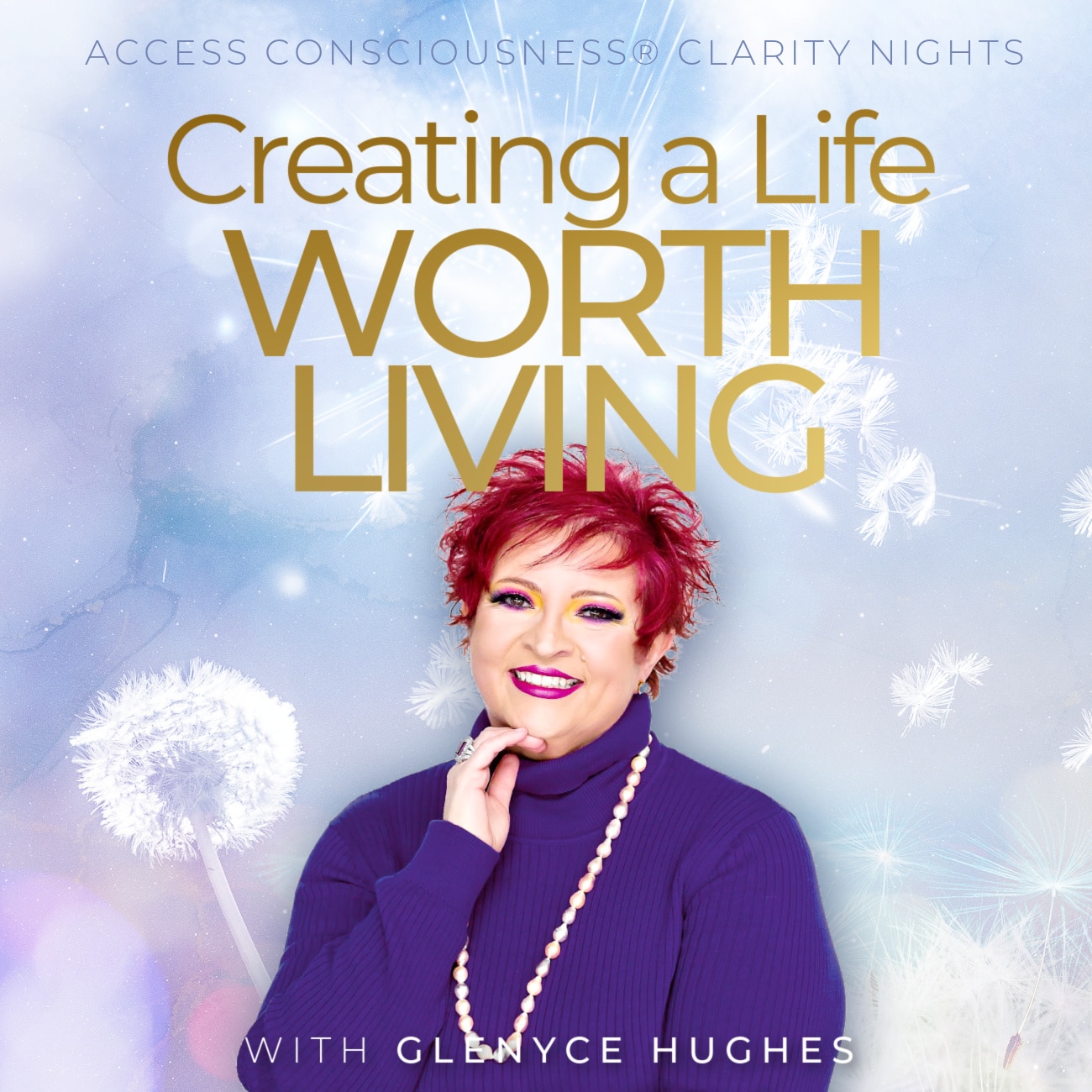 Creating a Life Worth Living
Ready for immediate download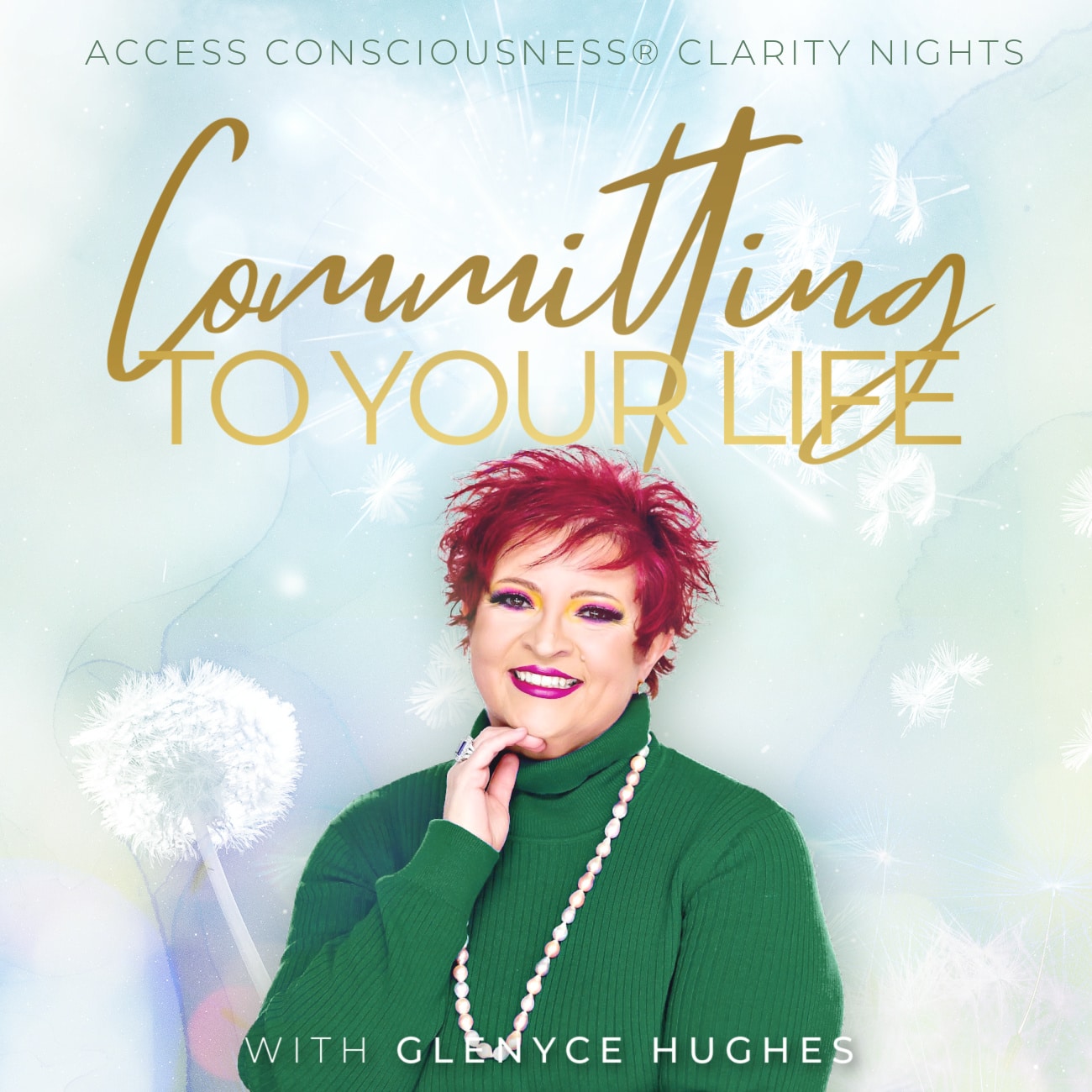 Committing to Your Life
Ready for immediate download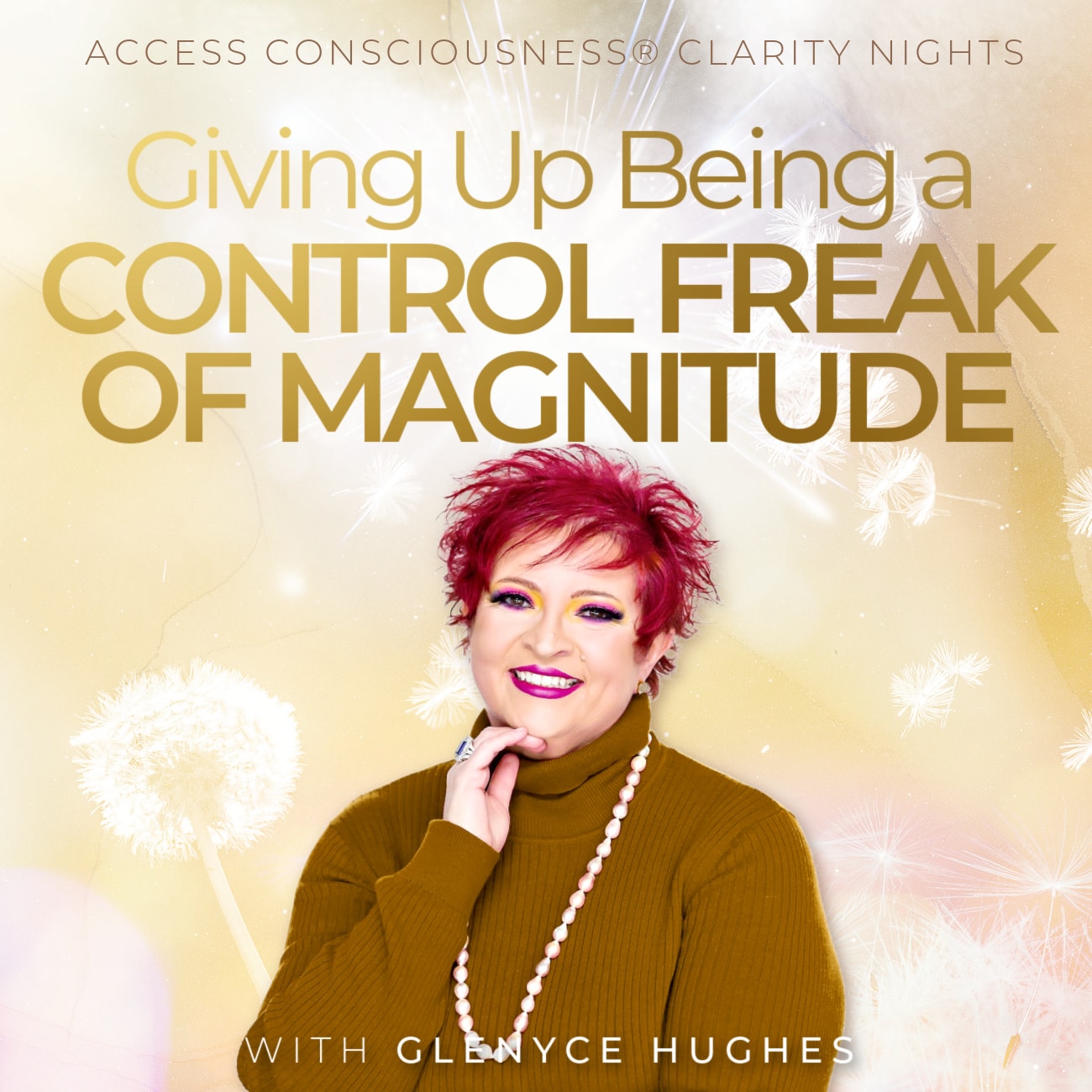 Giving Up Being a Control Freak of Magnitude
Ready for immediate download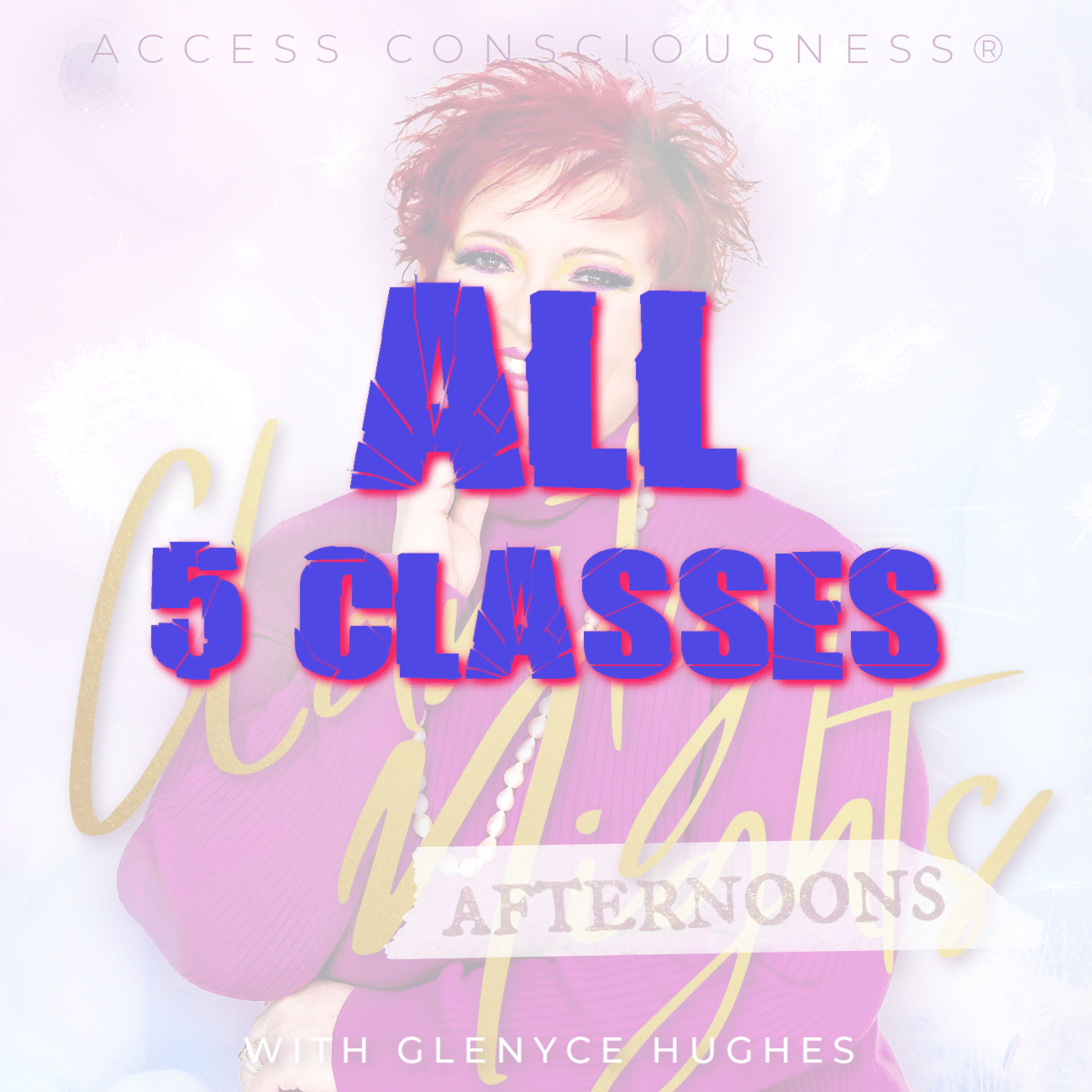 All 5 Classes
Ready for immediate download
What People Say About Glenyce

"After working with Glenyce, there is more Ease and Flow in my business. Even during this crises, we have more than enough. Working with Glenyce is Awesome, Amazing, Magical! I enjoy the calls, audio clearings and written clearings. Change is Possible!"
"The changes in my business after working with Glenyce are being more open to possibilities and trusting me. I enjoy her creativity, spunk and ease of facilitation. Glenyce is the queen of fun with facilitation. She has a great way of showing you how to change anything without making it significant."
"Glenyce is a fun person who is professional and wise. She has a lot of content. She's real. My favorite part of working with her is her gleefulness; a sense that she is certain about what she is teaching, and the ability to easily receive what she is teaching. I am grateful that Glenyce is expanding her work and shares as much as she does on FB and YouTube."
Denise Gagner, United States
"As a result of working with Glenyce, my way of communing with my business - clients - income, has changed. This is a different way of coworking with your business - you should try it - it is fun & rewarding! I like the way she is and works - all of it. The reason I follow/like/work with Glenyce is that most of the things she says/does "click/ring a bell" with me, and therefore I change a lot listening/working with her!"
"After working with Glenyce, I have more ease in every way - with inviting and [handling] more clients; with creating my website, programs, etc.; with finances; with allowing myself to have more of everything... more ease, joy, fun, money! If you really want to succeed in business and outcreate everything and everyone you know in and about business, get into one of her programs!"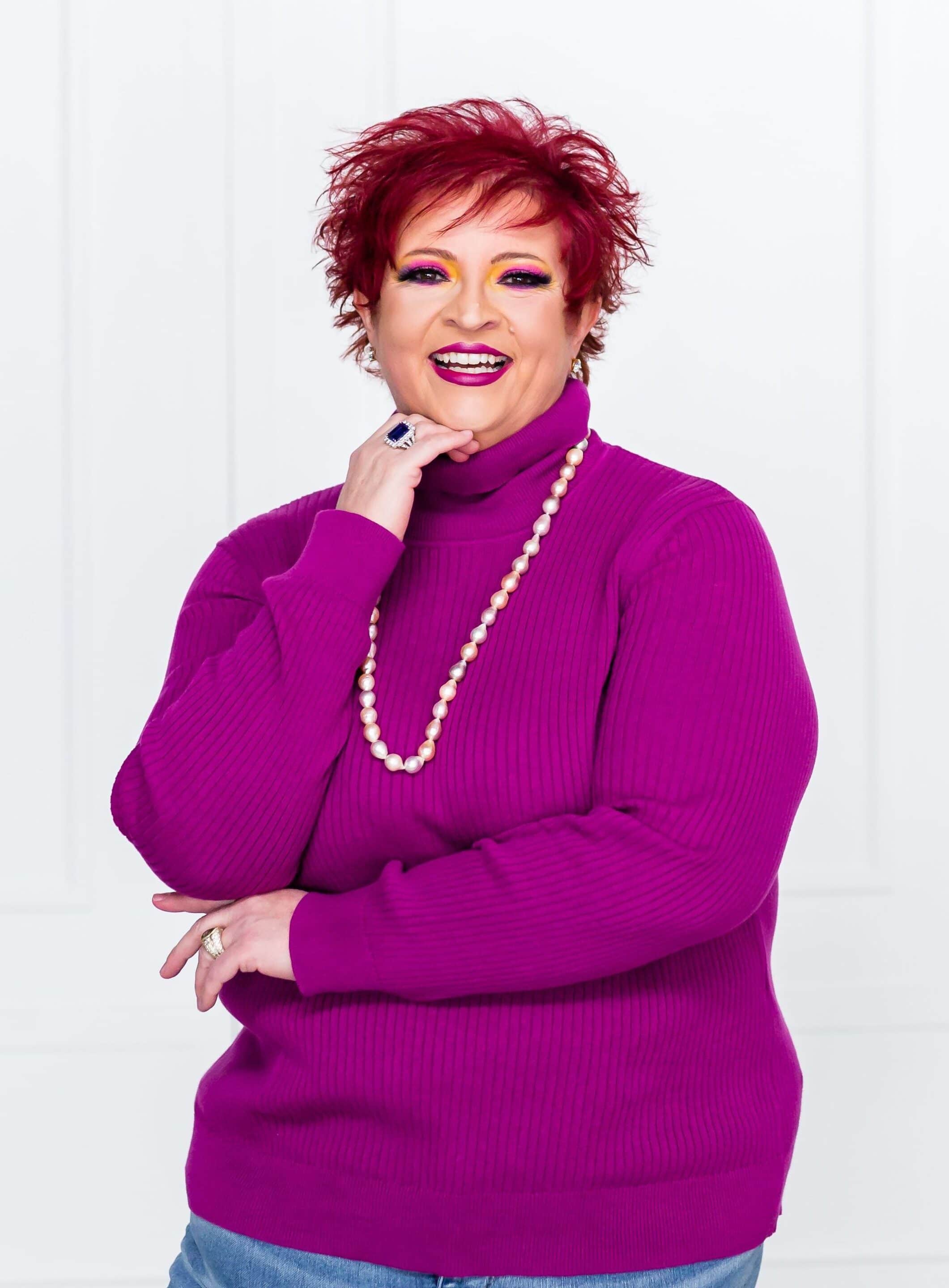 Hello, sweet friend.
I facilitate thousands of people around the world to change their life! I do it for one core reason: to show people that creating a magical life is possible.
After spending decades believing that suffering is the only way to get through life, I discovered a different possibility: you can choose a magical life.
I live in Alberta, Canada and when I'm not working with my clients, teaching potent tools in my global classes, or hosting my radio show (with over a million downloads a year), I'm lounging in my swimming pool, laughing with my husband Rodney, or cuddling my kitty Totty.
Glenyce Hughes
Certified Access Consciousness®Facilitator